Documents and certificates
We have collected all documents and certificates to be able to easily read and download them.
EN Standards
EN 1 5 0 0 – HAND INFECTION
Chemical disinfectants and antiseptics- Hand hygiene disinfection.
EN 1 3 7 2 7 – ANTIBACTERIAL EFFECT / SALMONELLA
Quantitative suspension test for the antibacterial effect in health care with good results on Salmonella, among others.
EN 1 3 6 2 4 – FUNGICIDE AND YEAST KILLING EFFECT
Quantitative suspension test for evaluation of the fungicidal and yeast-killing effect in health care
EN 1 7 2 7 2 – AIRBOREN SPACE DISINFECTION
Quantitative test for machine automated airborne room disinfection.
EN 1 4 4 7 6 – VIRUS KILLING EFFECT / CORONAVIRUS FAMILY
Quantitative suspension test for evaluation of virus-killing effect in the field of medicine. Tested on several viruses and the coronavirus family.
EN 1 3 6 2 3 – EFFECT AGAINST LEGIONELLA
Quantitative suspension test for evaluation of bactericidal effect against Legionella of chemical disinfectants in water-based systems.
EN 1 3 6 1 0 – FOOD & INDUSTRIAL DISINFECTANTS
Quantitative suspension test for evaluation of virucidal activity against bacteriophages of chemical disinfectants used in food and industrial areas.
EN 1 3 6 9 7 – DISINFECTION OF SURFACES
Quantitative test for evaluation of bactericidal and fungicidal effect of chemical disinfectants on surfaces in food, industrial, household and institutional areas.

Article 95 list Biocides Directive
THE PRODUCT IS APPROVED FOR USE ACCORDING TO THE ECHA LIST OF BIOCIDES ARTICLE 95 FOR AREA OF TYPE OF PRODUCT (PT) 2-5.
PT2 – Disinfectants and algicides not intended for direct human or animal use.
PT3 – Disinfectant for veterinary hygiene.
PT4 – Disinfectant for surfaces that come into contact with food and animal feed.
PT5 – Disinfectant for drinking water.
DISPENSE VALID FOR PT1 UNTIL SEPTEMBER 2021.
PT1 – Disinfectants for human hygiene.
Safety Data Sheet (SDB)
Safety data sheet (SDB) in Swedish
AnoDes (Anolyte pH)
Catholic
MARS-1PC
Safety Data Sheet (SDB) in English
AnoDes (Anolyte pH)
Catholyte
Approved for organic production
The use of "electrolysed water" in organic production is approved by the EU. EGTOP; The EU Expert Group on Organic Production states the following about the use of hypochlorous acid, produced on site with equipment of the type provided by Anolytech ("electrolysed water"):
Cut out the report
"Final_report_egtop_on_cleaning_disinfectant_en":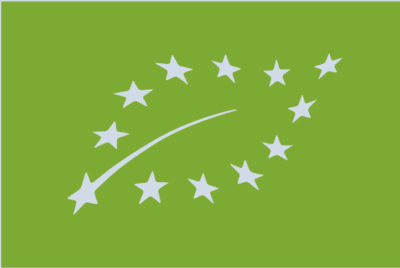 The substances listed in Annex VII (1) have been approved for organic production in the EU. In the group's opinion (Expert group for technical advice on organic production), there is a broad consensus that these substances (listed in Annex VII.1) are in line with the objectives and principles of organic production.
In the group's view, the use of electrolysed water is similar to the use of sodium hypochlorite. It can therefore be used for all purposes for which sodium hypochlorite is approved, but not for any other purpose. At present, the group sees no reason to clearly indicate electrolysed water. Read the full report here.
Studies and tests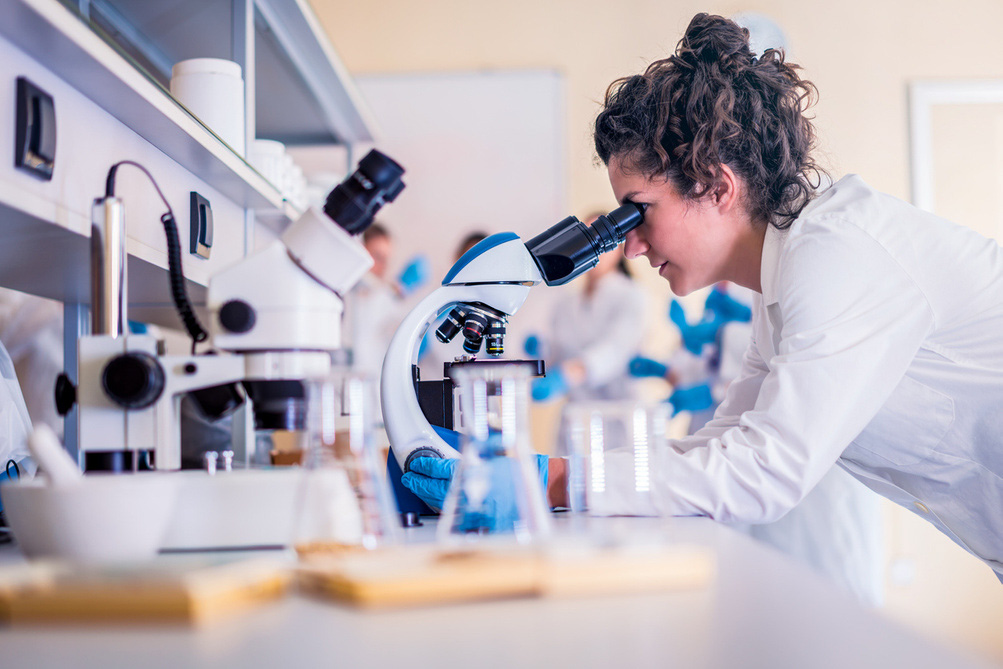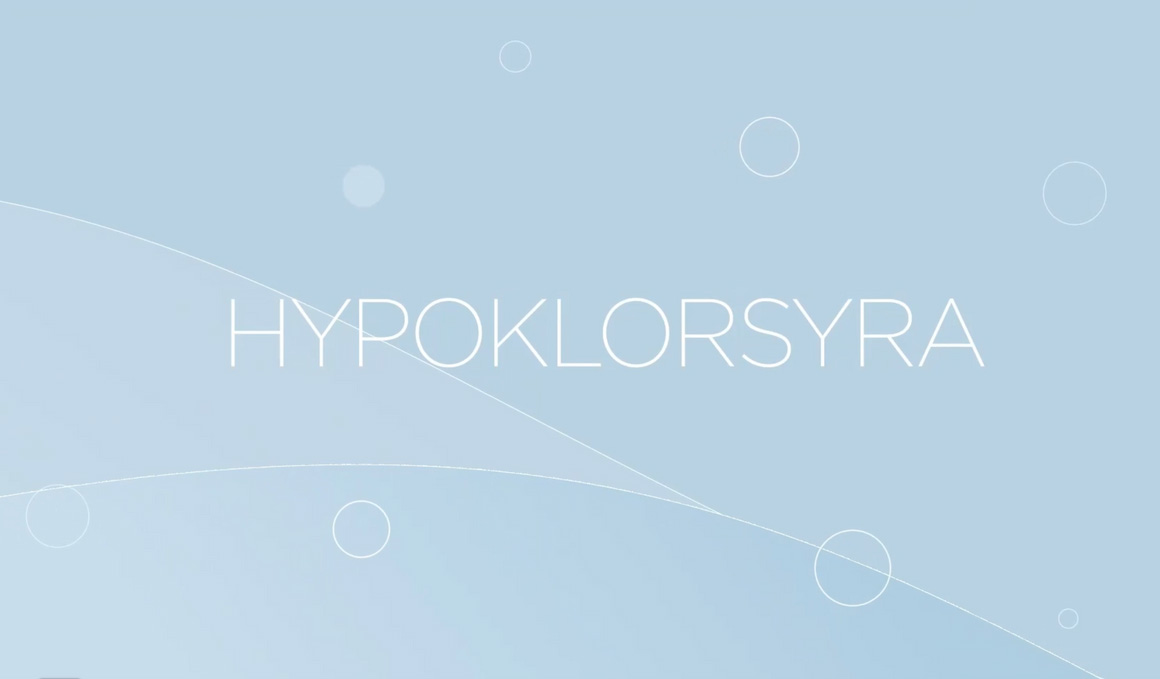 Tests and studies on the hypochlorous acid and electrolyzed water.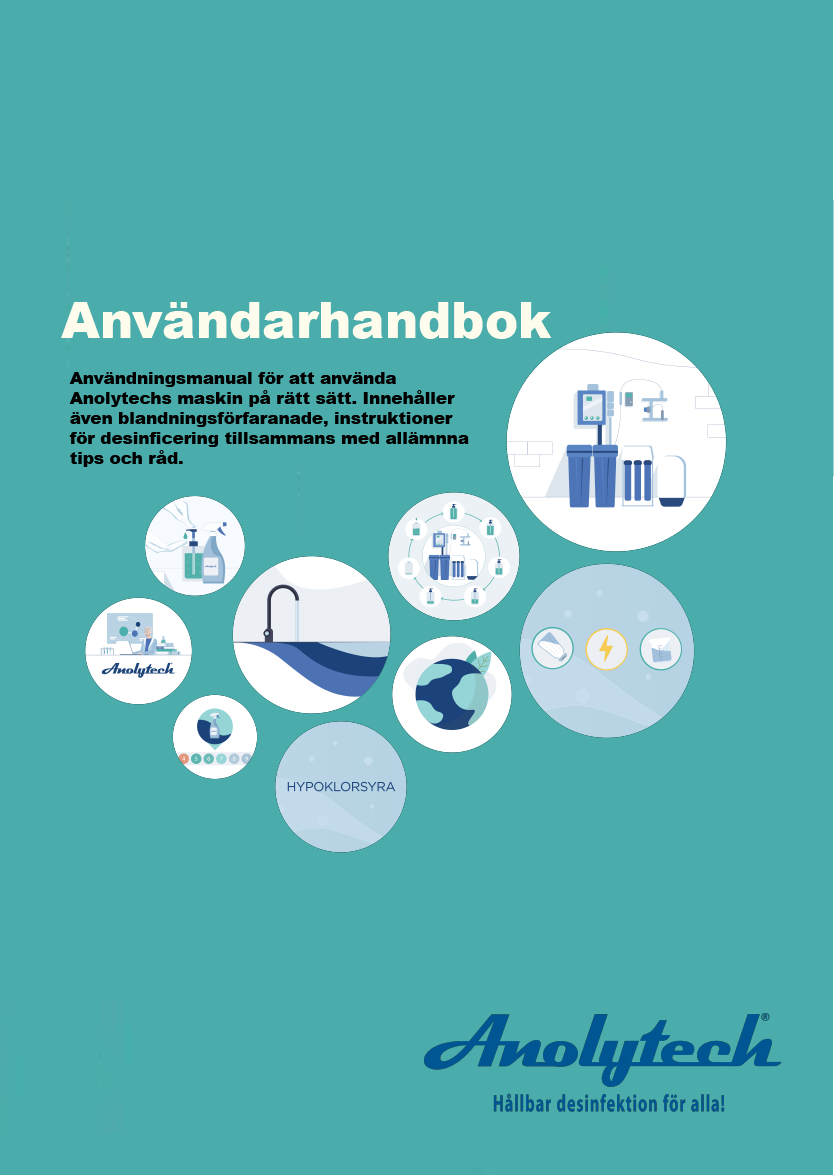 Anolytech User Guide
In this guide you will find all the information you need to use your Anolytech machine properly. You will also find tips and advice on how to disinfect different surfaces and tools. Coming soon.